Premium-Partner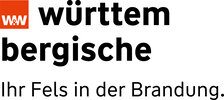 Safety for your classic. The insurance for oldtimers, youngtimers and collectors' vehicles.
The "Best for Cars" special insurance offers insurance cover for classic cars/youngtimers from the age of 20, as well as for trucks (up to 7.5t total weight), motorcycles, mobile homes, tractors and Unimogs from at least 30 years of age.
More information www.oldtimer.de
Conceptual sponsor
Classic-Gala Schwetzingen is the official Concours d'Elegance of the oldest german club for classic-cars.
More information www.asc-schnauferlclub.de
Expertise partner

DEKRA is the biggest unlisted expert organization in the world. Specialized classic car experts are available with their expertise in all German branches.
More information www.dekra.de/mannheim
Automobilclub-partner
The ACV is Germany's third largest automobile club. Since it was founded, the needs of the members have been in focus: A fair price-performance ratio, reliability and innovation in a world of mobility that is constantly changing.
More information www.acv.de
Host
If you want to see Baden-Württemberg at its most beautiful, visit the many palaces and gardens run by the state heritage agency, Staatliche Schlösser und Gärten.
More information www.schloesser-und-gaerten.de
Exclusive-Partner
Discover our exclusive foto partner SIGMA. Visit the SIGMA Liner, let the team advise you and find about the wide range of products and especially high quality objective lenses.
More information www.sigma-foto.de

Function and design fused together to form the perfect everyday companion. The wallet has a capacity to hold up to 12 cards and a variety of banknotes, which are inserted under the money clip in front. A patented quality product that is 100% Made in Germany.
More information www.i-clip.com
Carola Daimler Cars is a company owned by Gottlieb Daimler's great-granddaughter, which specializes in the sale and brokerage of high-quality vintage cars, youngtimers and collector's items.
More information www.carola-daimler.de/en
Classic Gala Schwetzingen is an official "National Event" of FIVA, the Fédération Internationale des Véhicules Anciens which is the world federation of classic car clubs.
More information www.fiva.org

"Bosch Classic stands for the principle 'every future needs a past'. We combine technological innovations with the tradition of the Bosch brand.
More information www.bosch.de
Marketplace for classic-cars. With about more than 1 billion visitors.
More information www.classic-trader.com
Hedtke - automobiles with passion Hedtke Automobile has been supporting the Schwetzingen Classic Gala for years.
More information www.hedtke.de
Your logo could be here! Use the international Concours d'Elegance as a stage for your company.
More information www.classic-gala.de/en//Partner/Partner-werden
More information www.coblor.com